Last month, St.Louis-based Bakers Footwear Group filed for Chapter 11 bankruptcy after defaulting on a loan. Back in 1999, Bakers downsized from approximately 600 stores across the nation to roughly 200 stores. Now the company is downsizing even further, and has started the liquidation process of 150 stores nationwide.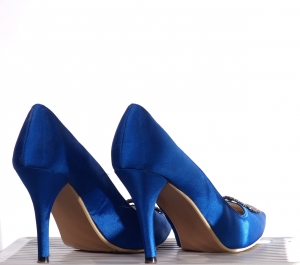 The liquidation process began on November 9, and involves 150 stores which represent 70 percent of all Bakers stores currently in the United States. These selected stores will discount their current merchandise, and offer more than 50 percent savings on clearance merchandise as well. Equipment and furniture from these stores will also be liquidated. The stores will continue to liquidate assets through the end of the 2012 fiscal year.
Before the liquidation started, Bakers had 213 stores in 34 different states. The company has hopes of maintaining operations in 63 stores after the liquidation process is complete. Bakers has plans to refinance the company, and use the money from the liquidation sales to pay off current creditors.
The CEO of Bakers claims that the 63 stores that will remain in normal operations are in the company's best regions. These stores will slowly begin to tailor their products to the specific target markets of the region when moving forward with the future of the company. The CEO also stated that online sales will become more integral to the company's future, with sales expected to reach 25 percent of the company's total profits.