Maryland homeowners living in areas affected by Hurricane Sandy will be getting foreclosure protection from the U.S. Department of Housing and Urban Development. Homes with Federal Housing Administration-insured mortgages will receive a 90-day delay on their foreclosure proceedings, the Baltimore Sun reports.
Other foreclosure relief and assistance for homeowners in Maryland are part of President Obama's disaster declaration. The department will be offering Federal Housing Administration mortgage insurance to homeowners affected by the storm who are faced with rebuilding or searching for a new house. The insurance is aimed at protecting qualified disaster victims from defaulting on mortgage payments.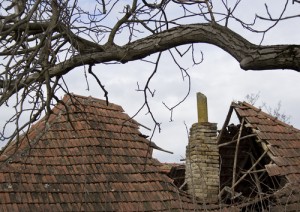 The FHA will also be providing loan insurance for those who will rebuild their homes. To qualify, the cost of repairs must exceed $5,000. The HUD is offering loans to state and local governments to repair public infrastructure, housing rehabilitation, and economic development. Maryland will also be able to redirect certain federal resources to disaster relief if necessary.
If your home is facing foreclosure, it is important to contact an experienced bankruptcy attorney who can help you explain your legal rights and options. Together, you can work to decide which option is best for you and your unique situation.