AMF Bowling Worldwide Inc. has sought Chapter 11 bankruptcy protection for the second time since 2001. AMF owns and operates 262 bowling centers in the United States, and employs approximately 7,000 people. With a large amount of debt, the operator of bowling alleys has filed for Chapter 11 bankruptcy protection.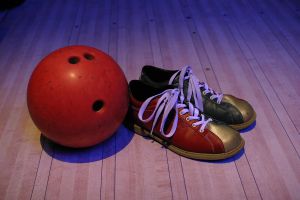 In 2001, AMF filed for bankruptcy after declining revenue led to growing debt. One year after filing, the bowling alley company was restructured, and a different owner was appointed. The company claims that between 2005 and 2008, there was improvement in the financial areas of the business. Due to the large amount of debt that has been acquired in recent years, and the decline in interest in the sport of bowling, AMF decided to file for bankruptcy for a second time on Tuesday with the U.S. Bankruptcy Court in Richmond, Virginia.
According to the paperwork that was filed, the assets and liabilities for the company fell in the range of $100 million and $500 million. The company will continue with normal operations while undergoing the restructuring process of Chapter 11 bankruptcy. The lenders attached to the bowling company are owed approximately $216 million.
If your company is facing large debt, Chapter 11 bankruptcy may be the right decision for your company. Please contact the Chapter 11 bankruptcy lawyers of Hong Law, PLC by calling 319-632-1400 to discuss your specific case today.