The Japanese automobile company, Suzuki, has just announced that it will be shutting down its U.S. division, and filing for Chapter 11 bankruptcy in America. The U.S. division of the company is headquartered in California, and that is where the bankruptcy papers were filed.
Suzuki motor vehicles will still be sold in other parts of the world, but will no longer be available in American markets. The company will instead focus its efforts on marketing all-terrain vehicles, motorcycles, and boats in the United States. According to the paperwork that was filed, Suzuki listed $346 million in liabilities, and $233 million in assets.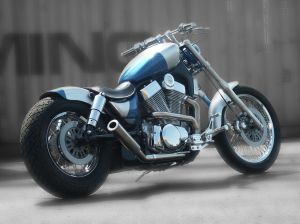 The company failed to appeal to the target market in the United States, and as of October 31 had only sold 21,188 vehicles in America. Suzuki has mentioned that warranties on current American models will be upheld during the bankruptcy proceedings. The company has revealed that it has between 1,000 and 5,000 creditors.
The automobile company revealed that it will continue operations during the restructuring process of Chapter 11 bankruptcy. Certain dealerships in the United States will turn into parts-and-services operations, and some will shut down altogether as a result of this filing.
If you have questions or concerns regarding the Chapter 11 bankruptcy process. Please contact the Chapter 11 bankruptcy lawyers of Hong Law, PLC  by calling 319-632-1400 today.