People diagnosed with cancer are more likely to declare bankruptcy compared to people without cancer, a study recently published in Health Affairs reported.
A research group in Seattle found that cancer patients were 2.5 percent more likely to go bankrupt compared to people without cancer. According to Dr. Scott Ramsey, who led the authors of the study published on May 15, there is strong evidence to linking a cancer diagnosis and the increased risk of filing for bankruptcy. The study also showed that mostly younger and female cancer patients are the ones more likely to file for bankruptcy. This is due to other influences like existing debts and not having financial support to cover daily living expenses.
Suffering from overwhelming debt can be frightening, especially if a person is faced with sudden health problems. At Hong Law, PLC, our attorneys can help you evaluate your debt relief options and choose a path that will get you back to financial stability. Learn more about your options by calling (319) 294-5853.
On November 5, the Hawaii-based company, Big Island Carbon LLC, filed the necessary paperwork in order to seek Chapter 7 bankruptcy protection. The company, which manufactures carbon from macadamia nut shells grown in Hawaii, has already laid off several employees, including the CEO of the company.
The U.S. Bankruptcy Court documents show that the COO and the Controller of Big Island Carbon LLC were also let go amidst the bankruptcy filing. The papers indicate that the Big Island Carbon project grew to be too expensive, and the funds and grants that were coming in were not enough to fuel the plant's production. The plant is near completion, and needs approximately $5 million more to be considered finished.
A bankruptcy trustee that will be assigned to the Chapter 7 bankruptcy case of Big Island Carbon LLC will more than likely search for a buyer that is interested in the assets of the biomass plant. The buyer may also choose to finish the production of the plant in order to begin operations.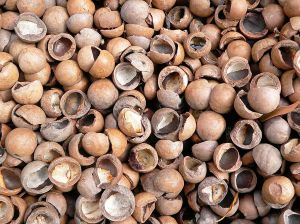 If you are considering filing for Chapter 7 bankruptcy for your small business, please contact the Chapter 7 bankruptcy lawyers of Hong Law, PLC by calling 319-632-1400 today.