On Friday, Hostess Brands sought the approval of a bankruptcy court to shut down its operations entirely. The company's decision to close its bakeries and distribution centers came after a national strike of Hostess bakers. The company announced that if the bakers did not return to work on Friday, that it would have no other choice but to close down the company for good.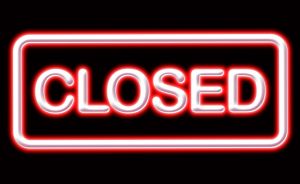 As a result of the closing, approximately 18,500 Hostess employees will lose their jobs. The company will close 33 bakeries across the country, and an additional 565 distribution centers. Hostess outlet stores are also affected by the closing, and 570 of these stores will shut their doors. Hostess has plans to sell all of its assets to the company that places the highest bid.
Hostess believes that several companies will be interested in some of their iconic brands, including Twinkies, Wonder Bread, and Drake's Devil Dogs. These brands have the potential to be produced at a new company with a different product line. The bankruptcy filing was made in January, and that was the second time that Hostess filed for bankruptcy protection since 2004.
If your company is facing financial hardships, and you are considering bankruptcy, you need an experienced bankruptcy attorney on your side to help you through this complex process. Please contact the bankruptcy lawyers of Hong Law, PLC by calling 319-623-1400 today.