A123 Systems Inc, a developer of lithium ion batteries used in electric cars, filed for Chapter 11 bankruptcy protection in October, after receiving more than $245 million in grant money from the U.S. Department of Energy.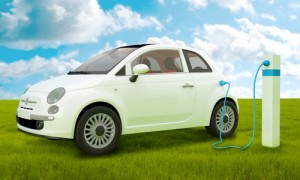 As is common in large business bankruptcies, the company will be auctioned off to the highest bidder to raise money to repay its debts to its creditors. A123 will be auctioned next month, and one of the most interested buyers is Chinese automotive parts supplier Wanxiang.
Many are greatly opposed to the foreign company's potential purchase of taxpayer-funded A123. Opponents of foreign participation in this auction are concerned with the prospect of technology developed using taxpayer money being acquired by a foreign nation. Other companies interested in possibly placing a bid on A123 are Japan's NEC Corp and Germany's Siemens AG.
Some are fearful of the potential sale to a foreign agent as a matter of national security, since A123 had various military contracts and develops technologies that are important to the nation's infrastructure. Still others are concerned with the economic impact of domestic jobs being moving overseas.
A123's initial Chapter 11 filing included a plan for it to be purchased by Wisconsin's Johnson Controls for $125 million, which would keep all of the company's assets under U.S. control. That plan will continue unless another entity makes a higher bid at next month's auction.
The U.S. government stated that any sale of A123 Systems will be subject to its approval. The government also reserves the right to demand compensation for any company assets that were funded by the clean energy grant.
While your business' financial difficulties may not be a matter of national security, they are still important to us. If you feel like your business is drowning in unmanageable debt, a bankruptcy attorney from Hong Law, PLC, can show you the potential benefits of filing for Chapter 11 bankruptcy. Contact us at 319-632-1400 to learn more about how we can help.
A Pennsylvania-based ground beef producing plant, AFA Foods Inc., has filed for chapter 11 bankruptcy in the U.S. Bankruptcy Court in Delaware.
According to the filing, the company listed assets at nearly $219.6 million and debts at $197.3 million. Officials with AFA Foods have stated that their financial troubles started before the media uprising began over a filler used in many ground beef products, called "pink slime."
Officials in the supermarket industry have stated that the decline in ground beef products began before the pink slime videos were released, but since then supermarkets have asked suppliers to stop using it in their products.
Many plants have fallen back on other meat products, but AFA only produces ground beef so the decline in sales has been very difficult for them.
If your business has been struggling with debt and you need experienced representation to discuss your financial options, contact the Cedar Rapids Chapter 11 bankruptcy lawyers of the Hong Law, PLC today by calling 319-623-1400.